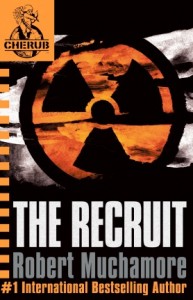 Anyone looking for a book about kids as spy's, seriously twisted bad guys and lots and lots of explosives!
I have read about half the series because its ssssoooo big! There's never a part in any book (so far) that has been boring or even slightly dull.
The author is Robert Muchamore is an amazing writer, all his books are international bestsellers! I love these books and I urge you to read them. They are my all-time favourite  books.
By Alexa Varnham
7AH. A Langtree School Book Blogger.