Keeping Children Safe Online – updated course to launch next week
We are delighted to be launching an updated version of our e-learning course
Keeping Children Safe Online
, developed in partnership with the NSPCC.This course provides a fully up-to-date overview of how children use the internet, and what professionals can do to protect them from harm.It contains information and advice on a whole range of topics, from risks children take online, sexting and cyberbullying, through to online grooming and abuse.The course takes approximately 4 hours – learners can complete it at their own pace whenever and wherever they want. The updated course costs £30 and all proceeds go to the NSPCC. To register your interest please visit:
nspcc.org.uk/kcso
It can seem difficult to keep up-to-date with the technology that children use. You can find out much more information and support about digital technologies by clicking on the "Think You Know" logo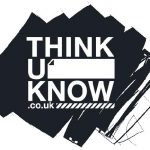 New Safety Centre – ClickCEOP Reporting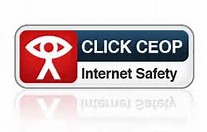 The ClickCEOP button provides a direct route for children, young people, parents, carers and professionals to report incidences of child sexual abuse directly to CEOP.
Although anyone can report to CEOP through the button, its primary focus is to encourage children and young people to report to CEOP if they are ever worried or concerned about contact made to them by an adult on or offline. Over the past few months we have been working hard to make this reporting form (our 'safety centre') more engaging, accessible and young-person friendly.
The new Safety Centre (out in Autumn) will be mobile friendly and take only the critical information needed to safeguard the child or young person. It will now provide reporters key information on:
Should I make a report to CEOP?
What happens when I make a report?
How can CEOP help me?
For information help and advice about sexting click HERE
For information help and advice about online safety click HERE
To watch a modern version of the Romeo and Juliet story set in the world of social media click HERE