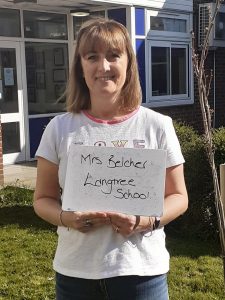 Welcome to Langtree School
My name is Mrs Belcher and I am the Head of Year 7 and Year 8 at Langtree School. I am delighted that you are considering coming to Langtree School in September. If you are offered a place at Langtree School I hope to be able to come and visit you in your Primary School during the summer term. I was unable to do Primary School visits this summer due to the current situation. We hope that we will be able to offer our normal programme of visits and a transition day, where you spend a day at Langtree School next summer before you join us. Mr Bamford and I have put together a Virtual School Tour for you to watch so you have an idea of what Langtree School will be like.
Year 7 students over the last 4 years have helped me to produce a booklet with lots of information and the answers to many of the questions that you may have before you start at Langtree School. The Langtree School Transition Guide for Year 6 Students is available HERE.
Information about Transition Events for rising Year 7's and parents can be found: HERE.
Please also make sure that you have read our admissions information and completed all the relevant forms for enrolment: HERE.
More Information on:
Why not start to find your way around the school using our interactive map? You can find out more about teachers and support staff as well as seeing activities from within the classrooms. You can also find out more about the Y7 residential trip by "visiting" Room 63.