Here you will find links to useful sites that we use at school and would like students to use at home to support their revision and classwork. There is a brief explanation about each site and help to log in.

This is a website that gives your son/daughter their own copy of the text books used at school. All textbooks are upto date with the new national curriculum.
At the bottom of most pages is a 4 digit code, which is a search code for that topic on our other site mymaths.co.uk
User Name: first initial and surname eg jbloggs
Password: First time this is the same as user name, then student is asked to change. Please make a note of this somewhere safe.
Institution Code: DRE4
If you are having problems logging in, then click the "Trouble Logging in?" button, insert your school email address. This will reset your password to your first initial and surname. Do not wait for an email of confirmation, as it will never arrive, just log in.
If you are still having problems, you need to speak to Mr Lane, who is the IT technician found in the office on the English and IT corridor, he will have to check your email address has been entered correctly into Kerboodle.
---

This website can be used by teaching staff to set homework, it is also a fantastic resource to support students with revision from year 7 to 11. This site is directly linked to all of our school textbooks. The textbooks have a 4 digit code at the bottom of most pages, which can be searched for here on My Maths. Once searched the option of a lesson will appear. There are several parts to each lesson shown by the numbers along the side of the screen. Each part of the lesson will either explain how to do something or ask questions to be completed. A little tab in the bottom right hand corner often says "next" which needs pressing for more information about that part of the lesson. Once there are no "next" buttons appearing your son/daughter can progress to the next numbered part of the lesson.
User Name: langtree
Password: Please ask your teacher and write it down. The password does change annually.
---
This site is full of fun games that will brush up your Mathematical skills. You will be encouraged to practice many skills in your head, which will improve your mental Maths significantly.
User Name: [email protected]    Your school email address
Password: Please see your teacher.
School Id: 37987
---
The nrich website is superb for stretching the most able Mathematicians. There are games, problems and mathematical challenges for all ability ranges. If you are in the Gifted and Talented bracket for mathematics, then this site will certainly set challenge for you.
---
This site allows you to download hundreds of useful podcasts for all subjects as well as Mathematics. These can be watched and listened to on any portable device or PC. Langtree students have made excellent use of this site in previous years to support revision.
---
This site is built by the BBC to support students revision throughout their course.
---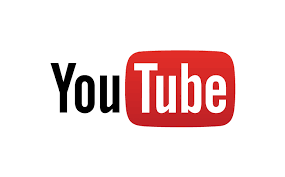 You tube is a fantastic tool to find out how to fix your drainpipe to your car, why not use it to fix your Mathematical problems too. There are many great teachers out their posting how to do topics right across the curriculum. Do watch out for different language being used by American or Australian teachers.